The history of Japanese whisky is shrouded in mystery, since very little is recorded in whisky making before the famed establishment of Suntory's Yamazaki Distillery in the early 20th century. What we do know is that a few shochu and sake breweries produced Japanese whisky on the side as early as the 1850s. Whisky took a historical turn in Japan in 1923, when Suntory established the first official whisky distillery. Recently, Japanese whisky has gained global recognition with countless international awards, including Best Whisky in the World by the Whisky Bible, and has been in high demand from whisky lovers everywhere. Let's take a look at how Japanese whisky culture started and flourished into what it is today:
The Two Most Famous Japanese Whisky Figures
Today, the companies of Masataka Taketsuru and Shinjiro Torii still represent their founders' passion for Japanese whisky. Masataka Taketsuru was known as the "Father of Japanese Whisky" and studied the intricate whisky-making process in Scotland. He took his knowledge and his Scottish wife, Rita, back to Japan and established one of the most popular Japanese Whisky companies: Nikka Whisky. Shinjiro Torii was the founder of Suntory, known as Kotobukiya back then, and built Yamazaki in 1923.
Taketsuru and Torii had a history before these two companies were born. Taketsuru actually worked in Torii's company for over 10 years, so the Suntory and Nikka whisky companies have a background story that is linked to each other. Taketsuru came from a family who had a sake brewery for Japanese alcoholic beverages. He studied chemistry at the University of Glasgow to improve his understanding of creating alcoholic beverages. Taketsuru later ventured out on his own in 1934 and established the Yoichi Distillery in Hokkaido in 1940.
Yoichi Distillery hosts a beautiful light show during Christmas time in Japan.
Suntory originally offered an alcoholic beverage called Akadama Sweet Wine, which was a huge success for the company and continues to be produced today. However, Shinjiro Torii wanted to create a whisky that suited the Japanese people's preferences and moved forward with the establishment of Yamazaki Distillery, despite the opposition he received from his business partners. In 1929, Torii created the first whisky from Suntory called Suntory Shirofuda ("White Label"), but it turned out to be a unsuccessful because it didn't fit the tastes of the Japanese consumer base. The second whisky released from Suntory was the Suntory Kakubin, which became a hit and continues to be Japan's #1 best-selling whisky.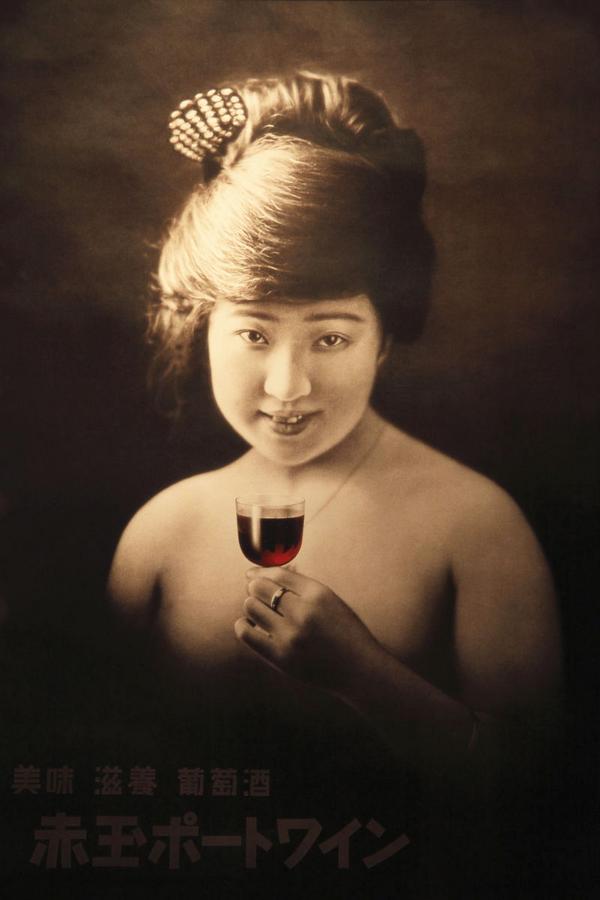 To spread the knowledge and passion for Japanese whisky, Suntory opened whisky bars around the country in 1955. In 1970, Suntory revolutionized how the Japanese food and drinking culture by creating the "Mizuwari," a water-and-whisky drink that was easy to drink and enjoy with Japanese cuisine. Today, Suntory and Nikka are two of the top award-winning Japanese whisky distilleries and have been recognized around the world for their exquisite drams.
Read about Suntory's 'Best Whisky in the World' and how the Yamazaki whisky has broken the record for highest bid in auction history.
Closed Japanese Whisky Distilleries
Though Suntory and Nikka are the two most prominent Japanese whisky companies in Japan, they're not the only ones making whisky history. Some distilleries closed in the early 2000s due to business and financial difficulties, but some of the bottles produced in these distilleries are still available today. For instance, Hanyu Distillery was opened in 1941 by the Akuto family, a well-known family who produced other alcoholic beverages in their brewery in the 1600s. Unfortunately, the Toa company that owned Hanyu Distillery declared bankruptcy and had to shut down the distillery in 2000. There was much value in the remaining unique and exquisite whisky bottles from Hanyu Distillery. Ichiro Akuto, along with the help of another brewery and lesser known whisky company, was able to rescue the remaining stock of Hanyu Distillery and established Venture Whisky Ltd. in 2004.
One of the most famous whisky collections from Hanyu is the Playing Card Series, featuring 54 bottles that represent each card in a deck of cards. Since they're incredibly rare, you can find some of these bottles here at dekantā in our Hanyu Collection. You can read more about this series of whisky bottles here:
The Expansion of Japanese Whisky: From Japan to the World
It wasn't until the last couple of decades that Japanese whisky made its global debut. In 2003, the movie "Lost in Translation" featured Bill Murray's character advertising Suntory's whisky with the memorable quote: "For relaxing times, make it Suntory time!" Many say that the movie has helped with the exposure of Japanese whisky, and international whisky lovers also gradually discovered this luxury spirit from Japan. Some Japanese whiskies have received international awards, further raising awareness of the quality of Japanese whisky. For example, in 2003, Suntory's Yamazaki 12 Year Old won the Gold Award at the International Spirits Challenge in the UK.
In more recent years, the Japanese whisky business has boomed and become even more popular within Japan and out of the country. The Highball drink, a simple mixture of Japanese whisky and soda, has become a staple to drink with Japanese dishes. With Suntory's Yamazaki 2013 Sherry Cask named the 2015 winner of the "Best Whisky in the World" title from the Whisky Bible, Japanese whisky has become world-renowned and in high demand. Find more about the demand of Japanese whisky and the shortage that is supposed to last 10 years in this blog post.
You can read more about Japanese whisky history in our blog post: A Short History of Japanese Whisky.