Valentine's Day is near, and, whether you're celebrating singledom with your closest pals or having a romantic evening with your significant other, we'd like to offer you an excuse to involve some Japanese whisky. These stylish, Valentine's-inspired concoctions are the perfect introduction to someone who's new to Japanese whisky, or an inspired way to glam up your dram. We guarantee that by the end of the evening, you'll be winning hearts, while also converting fans of Japanese whisky.
Hakushu Sweetheart Cocktail
Modified from Smooth Ambler
2 ounces of Hakushu Bourbon Barrel Single Malt Whisky
1 ounce of dry Vermouth
1/2 ounce of Cynar
Maraschino cherries for garnish
Pour the Cynar in a glass and swirl it around to coat the inside of the glass; pour the excess out.

Mix the other ingredients and pour into the glass.
This bitter cocktail is inspired by the classic Sazerac, though rinsing with cynar instead of absinthe brings more subtle, herbal scents that better suit the Japanese whisky. Aged in Bourbon barrels, the Hakushu Single Malt offers a Japanese-inspired update on the old New Orleans favorite.
Pot of Gold
Modified from the Threadneedle Bar
1-1.5 ounces of Yamazaki 12 Year Old
1/2 ounce of apricot brandy like Apple Brandy Hirosaki 12 Years Old Fruity & Sweet
1/4-1/2 ounce of Umeshu Choya plum sake
Orange peel twist and mint for garnish
For a drink so fruity, this one packs a surprising punch. Strong, full-bodied and Japanese through-and-through, it sounds a lot like our Lonely Hearts ad.
A Fearless Red
Modified from Whisky of the Week
1 ounce of Hibiki 21 Years Old blended Japanese whisky
1 ounce of Disaronno liqueur
2 ounces of cranberry juice
Frozen cranberries for garnish
Whip up a couple of these for your beau on Valentine's and you can guarantee of harmony in the future (since Hibiki means 'harmony' in Japanese). The sweet and complex Hibiki, best blended whisky in the world at the World Whisky Awards 2016, adds depth to the rich, sharp cranberry.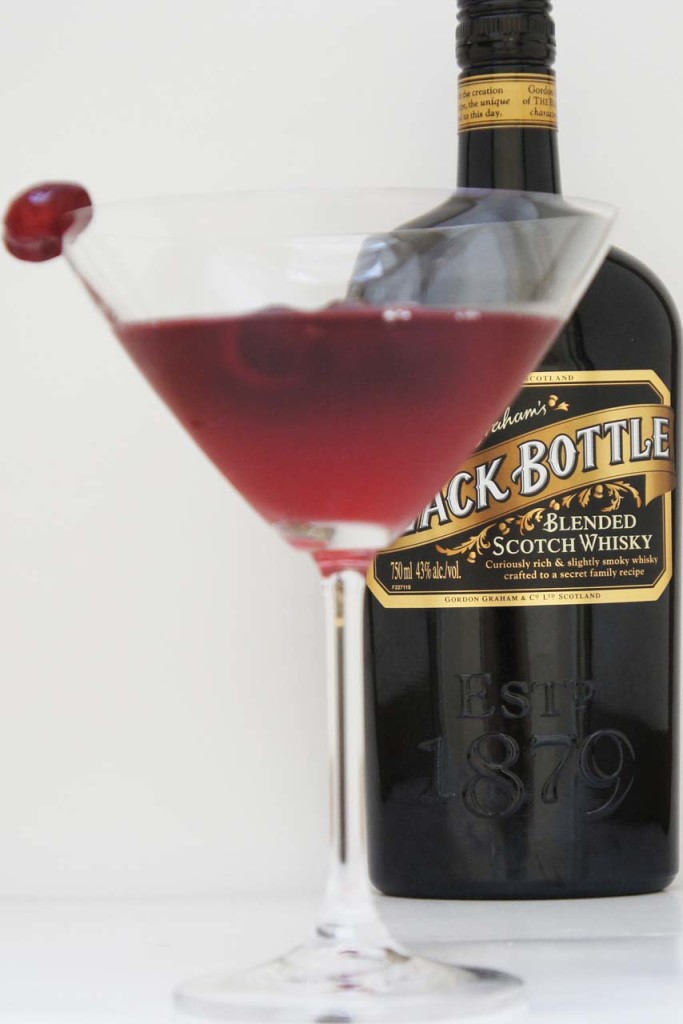 Sherry Sweet Valentine's Day
Modified from Old-Fashioned Cocktail
1 ounce of Miyagikyo Sherry & Sweet or other sherry-flavored whisky
1 tsp of sugar syrup
2-3 drops of whisky bitters
A thick slice of orange peel, and Maraschino cherries for garnish
Ice cubes, if necessary.
Most whiskies can be enjoyed in this variation on the classic Old-Fashioned, but we think a sherry cask Japanese whisky has the richness to complement the bitters and the orange perfectly. Imagine you're back in the 1960s and it'll have you feeling like a sharp-suited Don Draper.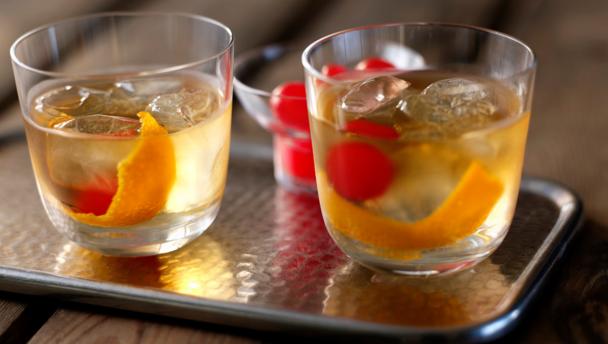 Hot Chocolate with Japanese Whisky
Modified from A Brown Table
2 cups whole milk
1/2 cup of unsweetened dark or bittersweet chocolate chips
1/2 cup of sweetened milk chocolate chips
1/4 cup of Japanese whisky like Nikka Miyagikyo 12 Year Old
Marshmallows for garnishing or cinnamon powder for dusting on top
Heat milk in saucepan and constantly stir until steam comes off the milk. Do not boil.

Add chocolate chips and stir until melted.

Remove saucepan from heat and mix in the Japanese whisky of your choice.

Pour hot chocolate in two cups and garnish with marshmallow or ground cinnamon.
Let us slip into something more comfortable. This is one for when you want to get a little more cozy. After a chilly February walk, this is just the drink to warm the bones of you and your loved one. Rich, sweet, full of Japanese whisky – what more could you ask for?
If you want to try Japanese whisky by itself, but accompanied by Japanese sweets, get one of our Valentine's Day gift sets: